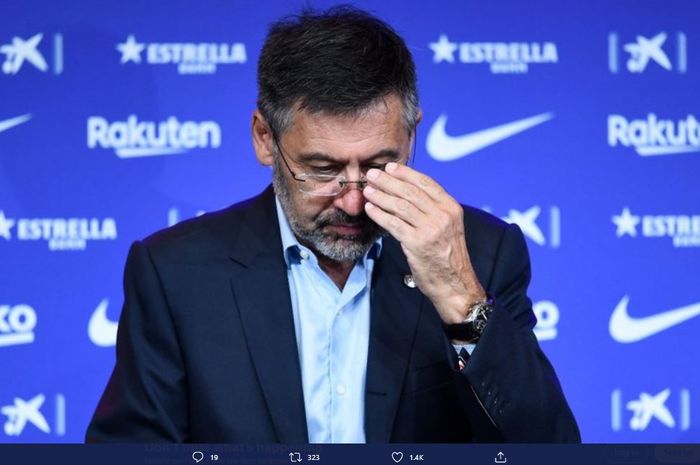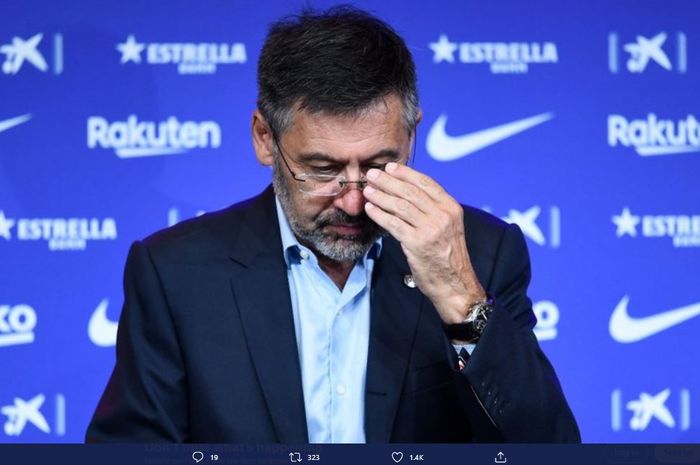 TWITTER.COM/BARCAGALAXY
Barcelona President Josep Maria Bartomeu.
BOLASPORT.COM – Former Barcelona president Josep Mario Bartomeu has been arrested by police after an investigation in the club office.
The Catalan police unit Mossos d'Esquadra stormed an office in Barcelona on Monday (1/3/2021).
The search was linked to a scandal in the Blaugrana leadership.
According to a Mirror report quoted by BolaSport.com, the raid was accompanied by the arrest of Josep Mario Bartomeu.
Read also: Liverpool kicked Diogo Jota out of the hotel because of this
He was insured with two trustees, Oscar Grau (executive director of Barcelona) and Roman Gomez Ponti (head of the legal department).
Three were detained on charges of corruption, money laundering and illegal campaigning.
While Bartomeu was in power, Barcelona is said to have signed contracts with several companies to run black campaigns on social media.
Its purpose is to demonize people or institutions who disagree with Bartomeu.
Among the companies working with Barcelona are I3 Ventures SL, NSG Social Science Ventures SL, Tantra Soft SA, Digital Side SA, Big Data Solutions SA and Futuric SA.