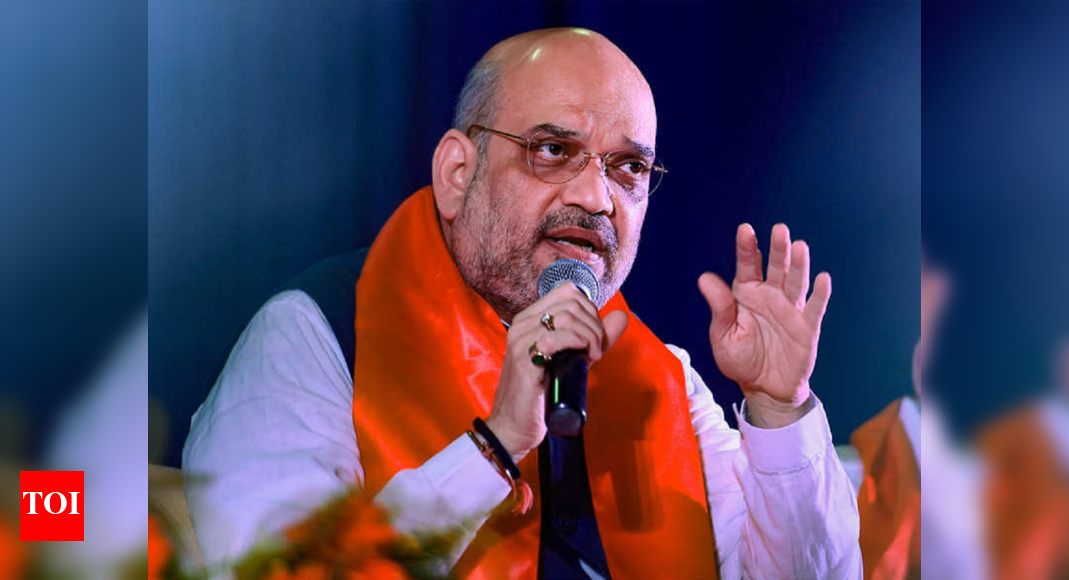 NEW DELHI: Twitter Indian officials faced a number of questions from members of the parliamentary committee on information technology on Thursday over the decision of the social media platform to temporarily block the interior minister Amit Shahis Twitter bill November last year.
While Twitter at the time claimed the episode was an "unintentional mistake," its officials told the House panel led by Shashi Tharoor that the bill should be published because of "copyright".
BJP MPs Nishikant Dubey, according to sources, asked how Twitter could label itself as a "healthy social media platform" when its "Fact Checker" failed to identify the interior minister and block his account. Twitter also insulted Indian sovereignty by depicting an incorrect map of India on which Leh was part of Chinese territory.
President of the Council Shashi Tharoor also learned that Twitter asked about the recent unilateral and permanent ban by the former US president Donald Trump from the social media platform. The Committee noted that, although social media has a duty to ensure the safety of people, to he should explain why he indulged in censorship, especially when he was often referred to as a mere data intermediary. Social media has often used this description to avoid being a publisher with certain legal obligations.
Sources said Tharoor also questioned the role of social media in maintaining incendiary messages, citing in particular the role of Facebook and Twitter in promoting violence on Capitol Hill in the U.S. earlier this month, as well as during the riots in Delhi in February last year. .
The TOI learned that members of the commission on Facebook were upset by recent changes to WhatsApp's privacy rules and why the platform has introduced different sets of rules for India and the rest of the world.
During discussions on community standards issues compared to the law, members unanimously agreed that existing Indian laws governing digital media need to be "updated" and strengthened.
Source link