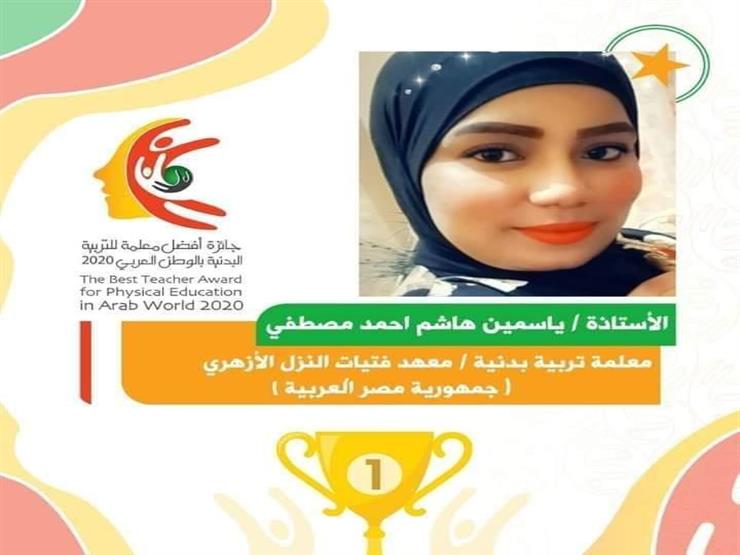 19:32


Friday, November 27, 2020

Books – Mahmoud Mustafa:
Yasmine Hashem Ahmed, a physical education teacher in the Azvan Azvan region, won first place in the Arab Women's Sports Conference in the second edition of the competition for the best physical education teacher in the Arab world, held at the Tulip Hotel in the Cairo Olympic Center.
Competitors from 11 Arab countries took part in the competition, including Egypt, Saudi Arabia, the Emirates, Kuwait, Palestine, Sudan, Jordan, Libya, Yemen, Algeria, Morocco, and Al-Azhar Al-Sharif's daughter, despite all the difficulties and challenges. won first place over the Arab Republic of Egypt and the Arab world, And the lack of ability and distances she encountered during the competition.
The conference was attended by many public figures, including dr. Ashraf Sobhi, Minister of Youth and Sports, and Head of the Executive Office of the Council of Ministers for Arab Youth and Sports, Prince Talal bin Badr bin Saud, President of the Federation of Arab National Olympic Committees of Saudi Arabia, and Sheikha Hayat Khalifa, President of the Women's Sports Committee National Olympic Committees of Bahrain.
U
Source link