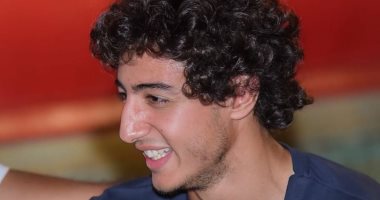 [ad_1]

Mohamed Hany, Al Ahli player, participated in Maran's players who were absent at the Al Wasl match and were physically trained and trained in the ball after being injured due to ankle injury during the Al-Tarji match at the African Champions League final.
Al Ahly will meet Al Wasl in the United Arab Emirates at 17.30, today in Cairo on Thursday, in the second round of the 16th Zayed Cup Cup for Arab champions, as he knew that the first meeting in Burj Al Arab ended with draw 2/2.
In the past few days, Hany has rearranged the therapeutic and rehabilitation program where he is preparing for the matches and the player will soon participate in a meeting of Arab performers.
On the other hand, the team Amr Al-Sulawiya and Junior held a gym at the back of two absent matches against Al Wasl.
Suley complained that the outer ligament of the ankles had rupture, while Agai was cut in the inner bone of the knee,
Ajay attended light training with a group of absentees from the Al Wasl match.
A group of players who did not participate in matches today, under the supervision of Hussein Abdel-Dayem, the assistant of the system, were involved in Maran: Muamen Zakaria, Basem Ali, Mohammed Hani, Midi Jaber and Mahmoud Al-Jazzar, leaves Amr Jamal and Amr Barakat.
Al-Maran included the physical side and light warming of the ball, and then the correctional section at the finish. Hani performed additional field exercises while Ajai finished training in Takuh under the supervision of Tarik Abdel-Azir.
[ad_2]

Source link