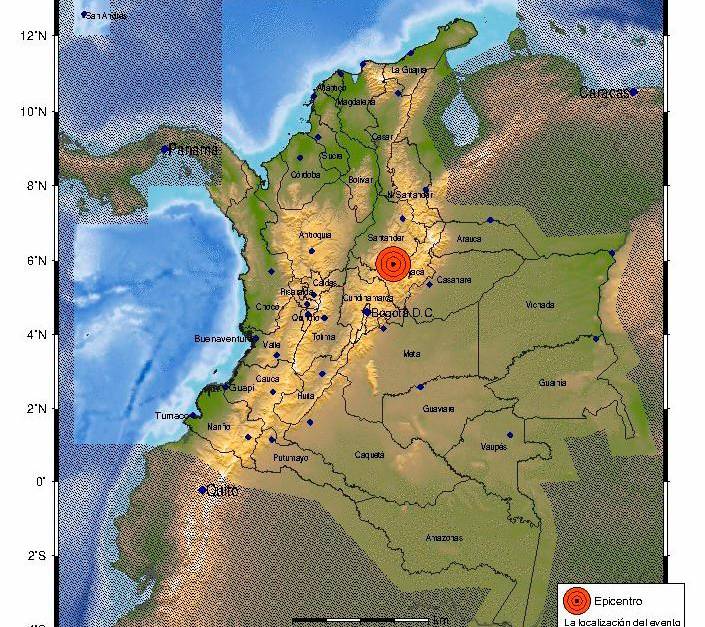 [ad_1]
A magnitude 4.1 earthquake shook the center of the country in the early hours of this Monday. The telluric movement occurred at 3:30 a.m. and had an ace focus in the municipality of Gámbita, Santander.
According to the Colombian Geological Survey, the quake had a depth of 168 kilometers and was felt with greater intensity in the cities of Gámbita, Togüí and Chitaraque, the latter in the department of Boyacá.
A few hours before the earthquake, another small depth (less than 30 km) occurred in the municipality of ZS Yali, northeast of Antioquia.
The 2.8 magnitude movement happened at 12:03 a.m. and shook the municipalities of Yolombó and Maceo.


[ad_2]
Source link