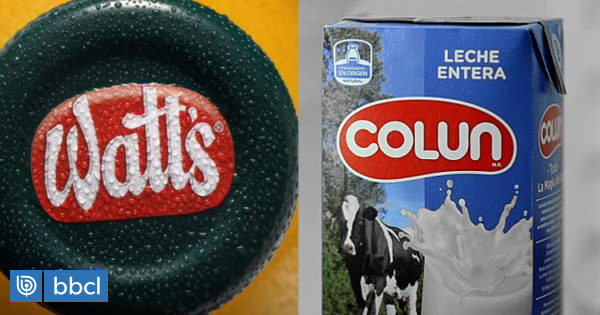 [ad_1]

At its first meeting in 2019, the Transparency Council partially adopted the amparo against the undersecretary for the economy, on the memorandum of supply of the Agrícola y Lechera La Unión Ltda (Colún) company, which relinquishes the data of a commercial nature t and personal data sent in the document.
The CPLT solution requires that among others, those disclosed include net sales, broken down by agency, export, collection or reception rates, the number of ponds and the percentage of milk received by the processing plants of the company, research topics. among others. So also personal data and pictures that allow identification of persons contained in the document.
The request for information submitted to the sub-secretariat for the economy on 26 June 2018 included both the report and Colun's financial reports, but it was proved during the procedure that they were available on the organization's website.
Later and given that the public authority denied the information contained in the report, the applicant – on behalf of Watt, according to media information – decided to submit ampaper to the Transparency Council in September of that year.
The document required in this ampara is a sub-secretariat for the economy, in particular in its department for cooperatives, in accordance with the regulatory obligation within its control measures, even reporting to the department and CPLT reports during the examination of the case for the proper performance of the tasks of this body created by the law on transparency.
The Council decision states that this could constitute an 'infringement if it had not been sent to the above section'. In the light of the fact that the General Law on Cooperatives stipulates that they constitute a breach of the obligations laid down in this Act, including the refusal to provide information to the Ministry of Cooperatives, where they are empowered to require them.
In the Colun presentation before CPLT, the company claimed it the memory contains information that would affect the rights of third parties and alleged grounds for reservations under the Transparency Law. The reason for this is that the document contains information on the participation of its partners, the distribution of results, the distribution of results, the remaining distribution factors, the value of the contribution for participation, the interest paid on equity among other predecessors.
The decision was unanimously adopted by the Board of Directors of the Transparency Council, composed of President Marcela Drago and consultants Gloria de la Fuente, Jorge Jaraquemada and Francisco Leturia.
[ad_2]

Source link