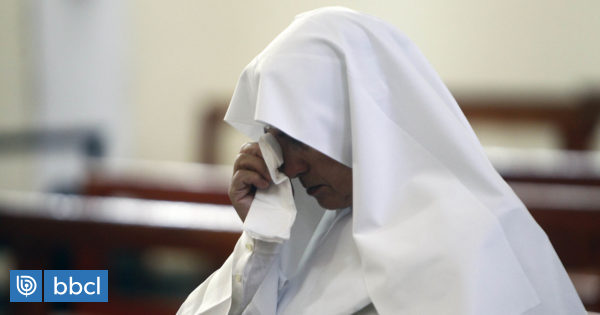 The Vatican sent a religious mission to Chile to investigate allegations of former victims of sexual abuse accusing them of suffering in the assembly Sisters of good Samaritan, announced on Thursday a statement by the Chilean church.
Sister Rosario Alonso and Father Maurizio Bridio sent a Congregation for Institutes of Consecrated Life and Society of Apostolic Life in the Vatican in order to determine the reality of the reports of sexual abuse and negligence of the nun that occurred in the community. which were published last July in a report on Chilean television.
"The sisters who belonged to our congregation were charged in social media, some of them being very serious," the church statement said.
During her stay, the mission will endeavor to "gather the information needed for the thorough knowledge of the institution and forward it to the Holy See, according to decisions that are considered appropriate," he added.
The Congregation, located in the Maule region, announced that a canonical inquiry was instituted after the charges.
"These allegations need to be examined and examined to make sure that the practices that are real are properly sanctioned," they wrote in a statement.
The mission's investigation will be extended in Chile for several months, during which Alonso and Bridio will accept statements by irregular, religious and individuals who want to contribute to the clarification of this case.
This Vatican mission is added to the one already done by the Archbishop of Malta and the current Under-Secretary of the Congregation for the Doctrine of Faith, Charles Scicluna, who arrived in Chile and conducted an investigation that revealed the abuse of minors and the cover of these events, which were inscribed by bishops and priests Fernando Karadima, expelled from the church for sexual abuse.
With more than a hundred open court cases, religious and lay people, which have been brought over by the courts in recent months because of the screen collected during invasions on religious sites.
The Pope accepted the resignation of seven Chilean bishops who expelled two other bishops and two priests from the church.