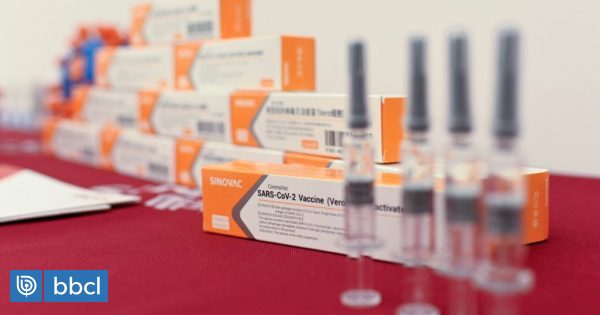 The medical website medRxiv has published the results of research by the Pontifical Catholic University (PUC), Regarding the phase 3 studies of the covid-19 vaccine developed by the Chinese company Sinovac in November last year.
The results showed that the majority of those vaccinated with Sinovac had only pain on injection as the primary adverse reaction, although 58.4% recorded pain in the 18-59 age group compared with 32.0% in the group. 60 years or more.
In addition, the results showed that antibodies can be detected 14 to 28 days after the second dose, in both adults and those over 60, writes the newspaper La Tercera.

"A very good safety profile was observed in adults and adults over 60 years of age, and antibodies were significantly detected between 14 and 28 days after the second dose," said dr. Susan Bueno, PUC academician, researcher at the Millennium Institute of Immunology and Immunotherapy (IMII) and director of testing.
"In contrast, after the first dose, we observed that the percentage of people who developed antibodies was small, so a second dose is very necessary to achieve sufficient immunity," Bueno added.
According to the researcher, "the vaccine mainly induces anti-spike antibodies (a protein that interacts with a cell to infect it), and to a lesser extent anti-nucleoprotein antibodies. This could be characteristic of the immunity caused by the infection. "
Bueno explains that the Sinovac vaccine, called CoronaVac, works by creating anti-spike T lymph nodes that are key to the antiviral response.
"The peculiarity of our study is that we detect specific T lymphocytes against various Spike proteins. No response to other proteins of this virus was detected in previous studies, and in our study we were able to find that effective vaccination with CoronaVac promotes the formation of these cells. which secrete gamma cytokine interferon, important for the antiviral response, "says Bueno.
"We are currently continuing to analyze the immune response based on the antibodies and cells of volunteers vaccinated in Scheme 0-14, as well as those vaccinated in Scheme 0-28. This last scheme is the one used in our country, therefore, our efforts are now focused on obtaining this information regarding the immune response elicited by the vaccine, "he concludes.