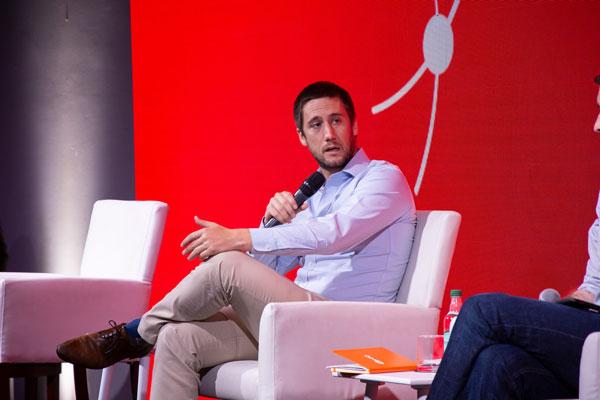 Emphasis will be placed on improving delivery times and strengthening synergies.
Within two months, the integration phase of the Line, which was carried out by the giant Falabella, the market that has acquired $ 137 million, will cease. In order to achieve this goal, a Solar, Cuneo and Del Río family company identified some of the next steps for this platform.
One of them is the improvement of delivery deadlines, which are currently two days in the metropolitan regions, while in the rest of the country there are three, which is a key element for deepening competitiveness and which has one of the main advantages in the recently introduced work. Automated distribution of Falabelle.
In this horizon, Linio's commercial director, Domingo Lama, said that the company started with several types of measures. One of them was the performance of the same day in the last Christmas time, the method of delivery, which is now being planned more often, for which they assess options such as the subscription system. "We are constantly studying what the client wants and what he is willing to pay," he said yesterday after a statement by the president of the ChileanCompra Day.
In this regard, he stressed that the second priority is to deepen synergies with Falabella platforms. The newest example was December when Plaza Egança and Plaza Vespucio began to function as retirement points for Linio. The measure, which he believes to be successful, exceeded the number of deliveries of any of the Correos de Chile 400 points that fulfill this role. "We will continue to advance in this direction when the results will happen," Lama said.
He emphasized that Falabelle landing included the addition of 10,000 products from the holding company Linio.cl, and promotions had already been made through the CMR, along with the ability to sell sellers on both platforms.
Lama emphasized the technological enhancement ensured by the inclusion in Falabella, both through the transfer of know-how and the injection of funds supported by the capital increase, and the ambitious investment plans of the company in the amount of 4.2 billion USD in 2022, of which 37 % in the field.
Those who move more quickly reach more customers. This is the advantage we are striving for. As a Linio, we want to grow in triple numbers and continue to expand our business rapidly, "he said.
In the same direction, he expected the platform to be enhanced with a technological hub installed in Bangalore, India.
"We will exploit all the capabilities of the group. In technology we have a strong team that is coordinating with team teams, India and others. These are the opportunities on which it works," he said.
Source link