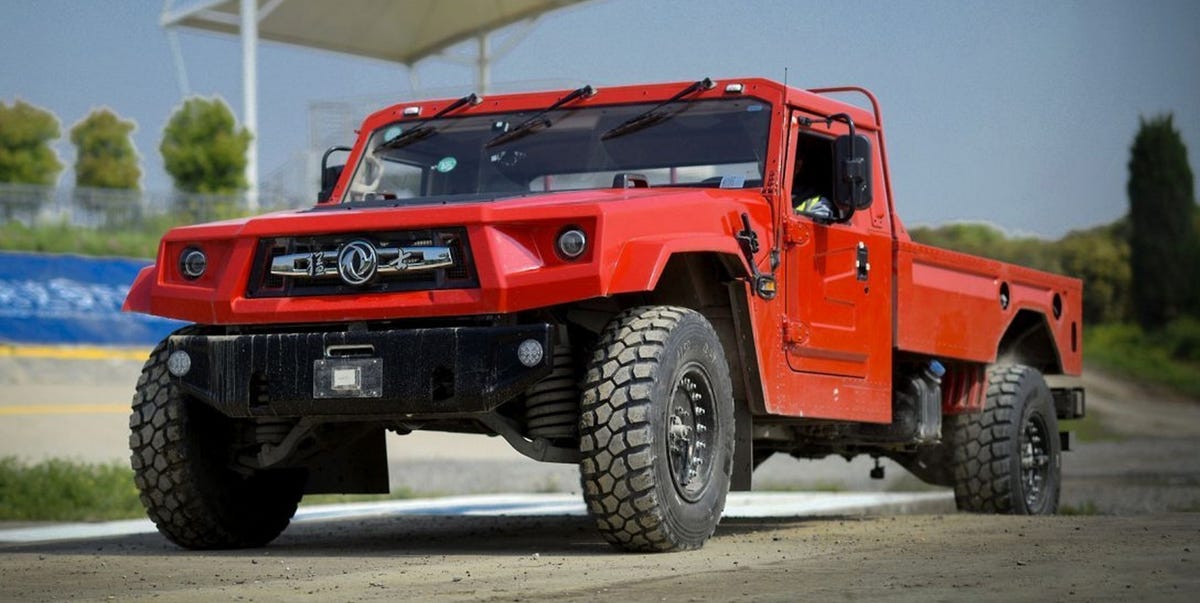 It is a civilian vehicle based on the Hummer H1
It has a turbodiesel engine manufactured by Cummins
Now on sale in China
A multi-purpose military vehicle we all know Humvee It was developed by the manufacturer AM General in the 1980s, and its civilian version, the Hummer H1, was produced between 1992 and 2006 with a total of 11,818 units. Although many years have passed since his disappearance, we have found that his distant cousin has just begun production in China. That's about it Dongfeng Warrior M50, which is a passenger version of the Mengshi EQ2050, ie another military vehicle based on the HMMWV (Humvee).
The H1 came from China
It all started in the 1990s when the Dongfeng company decided to redesign and manufacture military vehicles for the Chinese military. Your agreement with AM General It allowed him to purchase parts to make his own version of the Hummer, although he eventually managed to build it all himself. In recent years, several civilian copies of Mengshi have been seen on the roads of China, which is not officially for sale, but the new Warrior M50 will be different from now on.
The Chinese Hummer, based on a traditional stringer and crossmember chassis with a top-mounted body, boasts huge off-road tires and square lines reminiscent of the original model. The redesigned Dongfeng grille and recessed round headlights try to separate it from its American brother, but the overall shape is still immediately recognizable. Warrior M50 is available in cab or pick-up versionsBut we wouldn't be surprised if I got a third, more spacious body.
In the two-seater cabin, you'll find the generous central tunnel that characterizes all Hummer H1s, but the similarities end there. The dashboard includes an infotainment system for 8-inch touch screen on the center console facing the driver. The silver trim of the modern dashboard, round vents and multi-spoke four-spoke steering wheel look more like a civilized SUV.
Really for a diesel engine
How could it be otherwise, under the hood of this vehicle is the manufacturer's turbodiesel block Cummins, with a volume of 4.0 liters and power 203 horses. Its maximum torque of 600 Nm is sent to all four wheels via a six-speed manual transmission, giving the Warrior a top speed of 120 km / h. This figure is not remarkable at all, but its distinctive angles are. We say this because its entry angle is 70 degrees and its exit angle is 45, along with a 40.9-centimeter ground clearance.
According to The Drive, the Dongfeng Warrior M50 is already available in the Chinese market, with prices starting at 66 668,800, which corresponds to about 88,000 euros. This vehicle is definitely not cheap, although those willing to pay for this number will have access to military technology as well as exceptional off-road skills and will feel like the kings of the road.
This content is created and maintained by a third party and imported to this site to help users secure their email addresses. You may find more information about this and similar content at piano.io
Source link