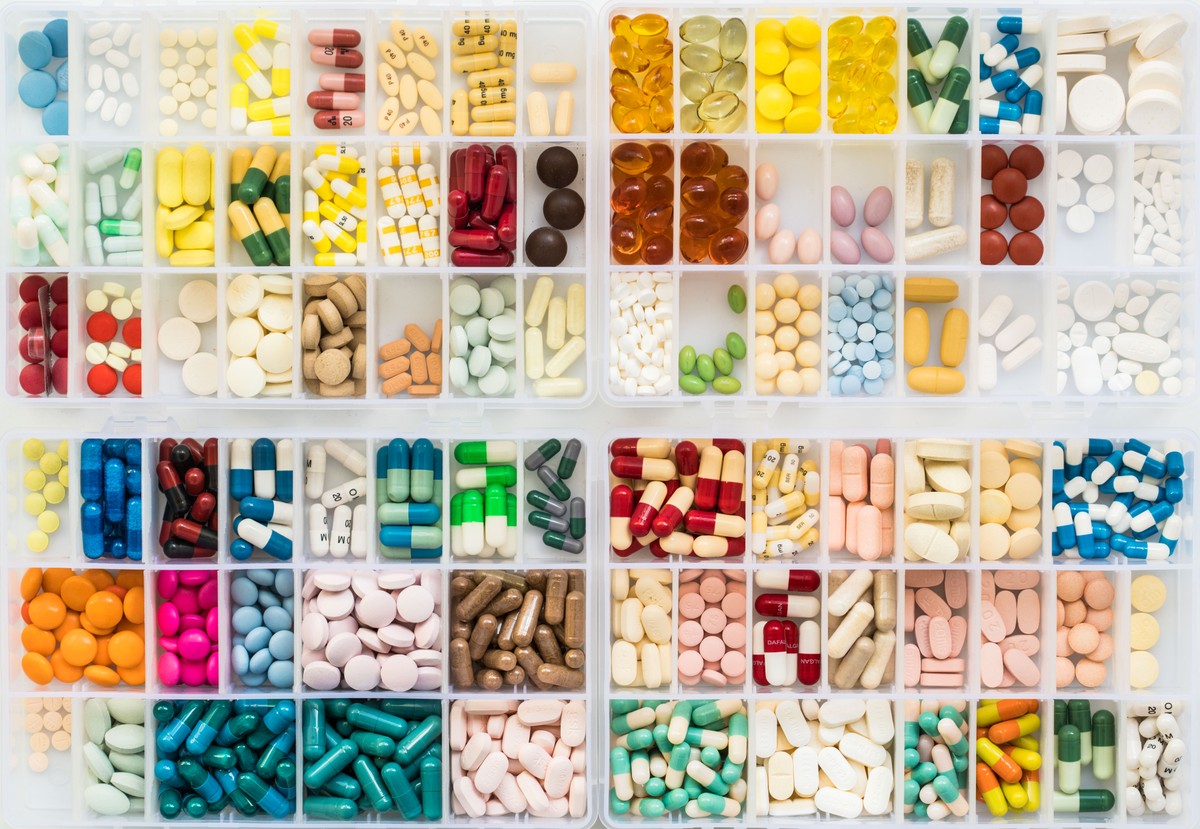 [ad_1]
Last night I was lying in bed next to my boyfriend hoping to fall asleep. When I slept, I turned around and grabbed my purse and began to look ugly over empty cartons for a new box of powerful painkillers.
He woke up with noise and looked at me: "You already had that before bedtime, why do you need more?"
"I'm sick, I'm sleeping back," I said and turned around, I still ride my bag.
"Katie, I'm afraid you'll take so many tablets someday that you will not be able to wake up."
His words hit me in the face.
It all began when I was sixteen. At home I watched television when I felt a bit of pain from nowhere on the right side, as if they were kicking me into my stomach.
They took me to the operating room to remove the supplements, and then I found that the mysterious pain was not a lady, but a cyst in the ovary that was removed in the operation. I stayed in a hospital bed and felt groggy, my diligent father sat beside me.
The next day, I left the hospital with a painkill recipe, which said it would relieve pain.
Nine years later, my life will continue to rotate around these tablets.
The British public health system says it can be addicted to codeine (analgesic), but it's rare that you take an analgesic with medical supervision. They are available in three levels of intensity, and the strongest – which I have taken – are sold only before a prescription.
After the operation, I felt relieved. I removed it completely and thought that pain would disappear within a few days with painkillers. But that did not happen. And the situation worsened.
My parents are not together, so we were just myself and my father at home. After a few days of suffering, I was taken back to the hospital. The doctor's recommendation was to take more analgesics (codeine) and tell me to look after the pain.
Excessive medical prescribing of strong analgesics contributes to the rising social and health crisis in countries such as the United States, Canada, England, according to the Organization for Economic Co-operation and Development (OECD) report.
For me, this was the beginning of my fight against deep endometriosis, a condition that causes tissue that serves the womb to grow in other places, such as the ovaries. It took almost six years and countless visits to the hospital to finally get a diagnosis. And this is not uncommon: although the second most common gynecological condition in the United Kingdom is difficult to diagnose.
At the beginning, I took the recommended dose of analgesic. Recently, I realized that I was obsessed with tablets. I wanted to take another one when I got a new box, and at the end of each meeting, I asked my doctor about new recipes.
It's hard to explain how I felt the pills. The pain was anesthetized, but it was more than that. My brain was foggy when I was under the influence of the drug, which reduced the panic that I felt because I did not know what was wrong with me. Looking back, this was a terrible and confused state.
After my first visit to the hospital, my life was full of investigations and operations, while doctors tried to figure out what caused my pain. After each operation, they sent me home with a box of tablets. I always called in the hospital and asked for more that I still felt pain.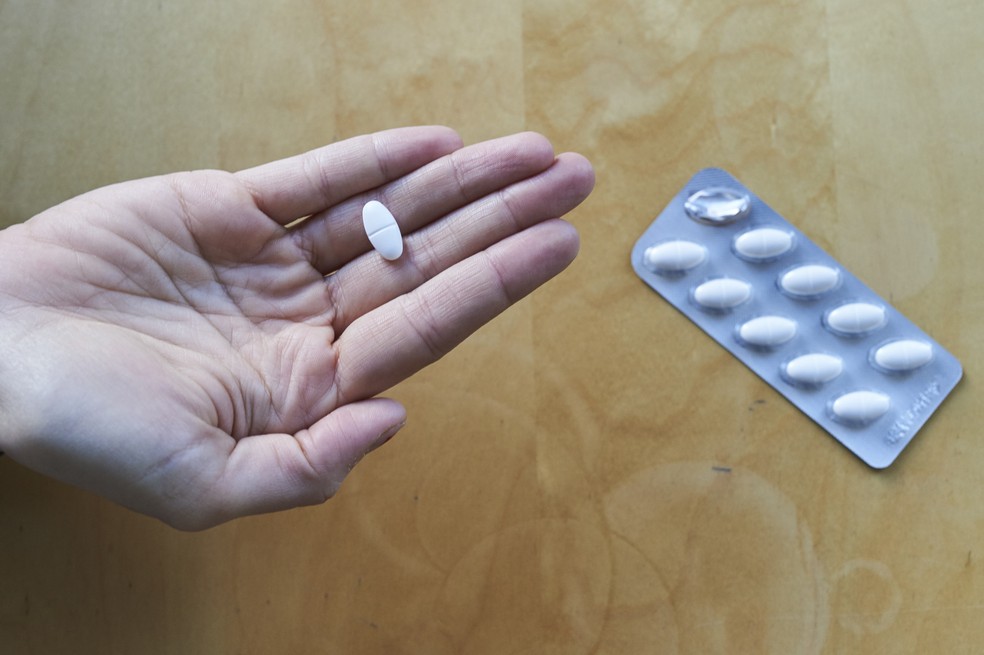 Tablet used to treat pain – Photo: Bienaime / BSIP / AFP / Archive
I felt more and more that I needed painkillers to work normally. Every morning, I packed the packages with medicines in the backpack, and I made sure that I took care of more than I needed as a precaution. On the night we sat on tea, I remember that my father asked me why I needed so many tablets. I ignored him, but I know he was worried.
Looking back, I turned to pills because I thought I was losing control of other things in my life. Because of the pain, I could not sit in class and concentrate all day. I work for a part-time job in the clothing store, but I had to keep on alerting that I was sick. I still did not know what was wrong with me. And in the midst of all this, my father began to get sick.
For several weeks he complained about pain in his legs and feeling tired, but we both attributed stress to him.
He went to the doctor and passed the exams. Then, one day in November 2011, when I was 19, I got a call that changed everything. I was at work, picking up clothes from the store when my cell phone rang. My father was:
"Katie, I have bad news. I have prostate cancer."
I threw out the clothes I was holding, and I ran home.
When I entered the house, shaking and crying, I saw that my father had not returned from the hospital yet. Only there I thought: I made two tablets from painkillers.
I began to take care of my father, to shop in the market, to keep the house clean and tidy – all this struggled with his own pain. The pills were the only thing I was controlling: I took them a few minutes of "sober" relief.
Although doctors discovered early cancer, things got worse. Eleven months after my diagnosis, my father suddenly died in the hospital.
Days after his death were blurred. The family was close, people brought food, and most of the time I was lying in bed and feeling completely numb. I thought it could only help me improve: my dose of codeine.
It started slowly. I just got some more tablets. And then a little more …
I knew that what I was doing was wrong, that the dose was too high, but I did not care. I just wanted to feel exhausted – I felt that I could soon sail away from grief. But it never took long enough, pain due to my father's loss would come back shortly after I took the dose.
Side effects of medicines – the most common being constipation, feeling sick, and drowsiness – were terrible. I was constantly interrupted constantly and disturbed me all the time.
One night, when I was 21, a friend invited me to a bar. While we were preparing, she checked in her room whether she had something in her bag: identity? Money? All right, mobile phone? Okay.
My list was different: analgesic? Additional package? Okay.
I learned to be discreet, that my friends would not even notice – I would take the pills in the bathroom or drank a moment when my friends took a beer. Drinking alcohol from tablets only strengthened the effects – I felt like I was swimming. Sometimes it made me crazy, which caused me to vomit out of the party. Everyone thought I had too much to drink – I only knew the truth.
Finally, in 2014, at the age of 22, a diagnosis of endometriosis and polycystic ovarian syndrome occurred. I did another operation and my doctor discovered that my right ovum was attached to the pelvis. This operation actually reduced my pain and I started to feel it again. I even started to reduce my analgesic intake and returned to the recommended dose. But that did not last long.
I was depressed, I still recover from the loss of my father, and soon I found myself in a difficult relationship, which had a negative impact on my self-esteem. I went to painkillers. I thought that my only escape from pain was physical, mental, anything. I started to increase the dose faster and in a few weeks I reached the two and a half times the recommended daily dose. It seemed to me that my pills were always present, and when my relationship ended, I relied heavily on them.
Things started to improve when I met a new boy in 2017. I was 24 years old. We talked at the party and started walking soon after. I was happy: finally, something in my life worked.
I told him earlier that I needed tablets for endometriosis and I tried to make the amount I was taking normal. But when we started to live together, I found myself hiding pills before him. I never talked to a doctor about how I feel. In the worst case, I took the triple recommended dose in 2017.
If I look back, I see that I was a mess. That night, when my boy woke up and found me in search of medicines, I realized that at that moment he realized what I was – an addict. I became so good at hiding dependence on pills that I did not even think my boyfriend would notice.
The next day I decided to beg for help. I called my doctor, who gave me the national education and information service. They directed me to a center that helps people get rid of addiction with advice and counseling.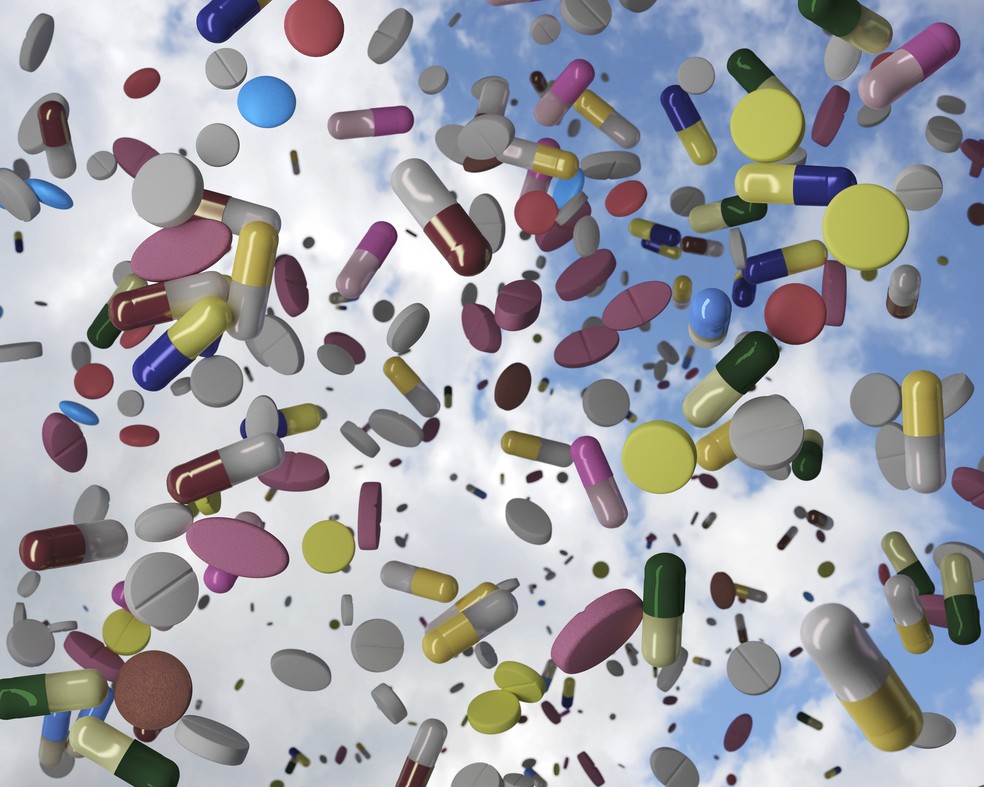 Hundreds of medicines – Photo: Robert Brook / RBR / Photo Science Library / AFP / Archive
There I encountered a counselor who did not judge me and talked about the death of my father, my previous relationship, and how my reaction to these events led to my addiction. With his support, I decided to put the deadline: he was in November 2018 and I was determined to suspend my dependence on January 1, 2019.
At first, I was scared. In working days, I would look at a small white pill in my hand, hate myself, I would not want to take it, but I knew it would be the way.
The process of withdrawing the painkiller was terrific. I felt constantly sick, tired and irritable, and I was furious at anything. For a few days I could not physically get out of bed and when I was in pain, I had to fight with me not to take the tablets.
Eventually I did it. By the end of the year, I was free. I thought of my boyfriend while I took fewer pills and when I finally came to nothing.
When I asked physicians here in England about prescribing painkillers, the Royal College of GPs said that doctors "were highly qualified to prescribe and do so only after examining potentially physical, psychological and social factors. patient's health. "
They said that chronic pain is not a "light medicine" and that opioid-based drugs are sometimes the only substance that can help patients despite the risk of addiction. They also stated that doctors do not want patients to be treated for a longer period of time, and therefore endeavor to prescribe the lowest dose for the shortest period and invite patients to regular reviews of medicinal products and to prescribe alternative therapies whenever possible.
I do not blame doctors. I know that they are doing their best under strong pressure and lack of time and resources. And, as the association emphasized, "when people depend on something, they fight for it." I'm definitely here.
But I think that more needs to be done to make people aware of the devastating effects that pills can have on your life if they are captivated. I did not decide to be dependent on the pain – he grew slowly until he came out of control.
Now I was without tablets for almost 200 days and every day I remember how I told myself how far I came. Finally, I feel healthy and enthusiastic for the first time in 10 years. My boyfriend and I are getting married in summer. My version of codeine spoke zombie – and I could not be happier that it was not.
Sometimes under the bed I find old empty packaging or inserted into a sofa. I'll look at them for a moment and think of the power they have over me. So I fold the package and I'm playing outside.
[ad_2]
Source link