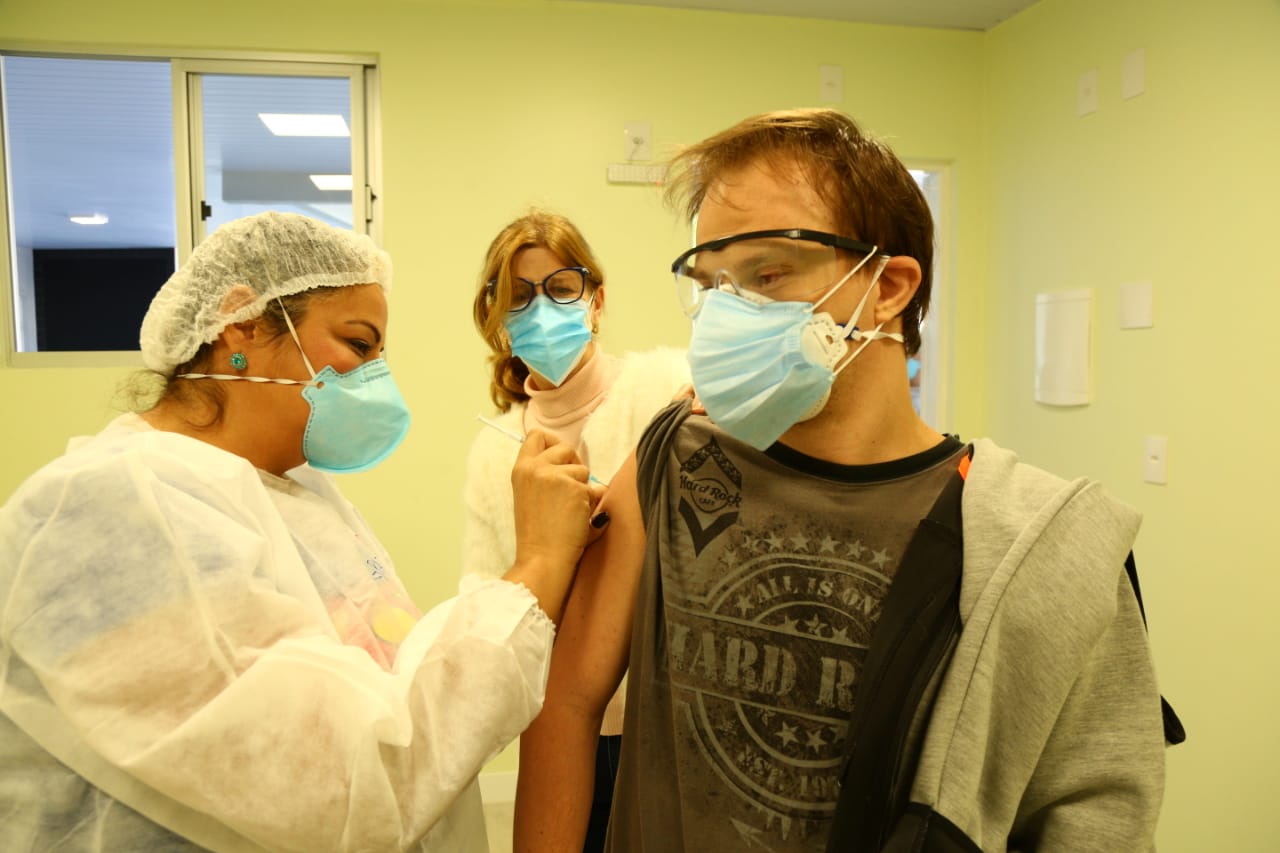 People with co-morbidities can now receive the vaccine in the region; São José has extended the age range of comorbidity to people aged 45 years
Vaccination against Covid-19 continues to advance in the wider Florianópolis. New groups can be vaccinated for this Thursday (13). An age update has been prepared for people with co-morbidity and now people aged 50 and over can be vaccinated.
In order to receive the vaccine, in addition to a photo ID and proof of residence, people with a concomitant illness must have provide a copy of your medical certificate or report. The following will also be accepted: prescription, exams or prescriptions (if comorbidity / condition is indicated).
Florianopolis continues in the third phase of the vaccination campaign and currently also vaccines for the elderly over the age of 60, in addition to people over the age of 50 with concomitant diseases. Women can also be vaccinated up to 45 days after giving birth.
This Thursday, Kapital is also administering the first dose to autonomous healthcare professionals aged 18 or over. The second dose is given to the population who have already received the dose. Concomitant diseases that may receive the first dose can be found in town hall website.
San Jose expanded the vaccination group and can now vaccinate people over the age of 45 with concomitant diseases in the municipality. Older people over the age of 60 can also receive the first dose.
The City of São José is asking people from the current vaccination team to register on the agency's website and take with them the QR code created at the time of registration.
The municipality vaccinates people aged 45 or over with these concomitant diseases: people with Down syndrome, people with chronic kidney disease and organ or bone marrow transplants.
Women up to 45 days postpartum, in addition to pregnant women with diabetes, severe pneumonia, arterial hypertension, cardiovascular and cerebrovascular diseases, chronic kidney disease and immunocompromised individuals (HIV; rheumatic diseases using immunosuppressants; people with primary immune deficiency patients; have undergone chemotherapy or radiotherapy in the last 6 months; haematological neoplasms) may also receive the vaccine.
Clown provides for vaccinations for people aged 50 or over with co-morbidities. In parallel, the municipality vaccinates older people aged 60 years.
The location of the timetable has changed and from this Thursday it will be at Palhoça station, in the same place where the municipality has a vaccination site.
The city said all the comorbidities of the current campaign age are currently met. You can see the full list in town hall website.
Biguaçu this Thursday vaccinates people who are supposed to benefit from further care. During the week, the municipality distributed groups of concomitant diseases to be vaccinated.
The city requires those belonging to the current vaccination team to complete a form available at town hall website. Proof of comorbidity will need to be attached. People who are unable to complete the form should seek help at the nearest UBS.
Oh ND Group provides daily case information from Covid-19, a bed that is immunized in places where vaccines are used and what needs to be done before you get to a particular location in each municipality.
This Thursday, Santa Catarina should receive new doses of the vaccine and re-expand its vaccination campaign.
Know where to get vaccinated
Florianopolis: from 9 a.m. to 4 p.m.
UFSC Event Center;

Inland Sea;

Luiz Henrique da Silveira Event Center;

Florip shopping;

Old airport.
For healthcare professionals and use of the second dose: 7.30 am to 6.30 pm:
SEAD / UFSC, in the Centro neighborhood.
Sao José: from 9 am to 4 pm:
Multipurpose center;

Shopping Continente, motorway access SC-281.
Clown:
Palhoça station on Ponte do Imaruim from 9 a.m. to 4 p.m .;

Gas station on Praia Pinheira, from 9am to 12pm.
Biguaçu: from 8 am to 6 pm:
City Polyclinic in Praia João Rosa neighborhood.
Join the group and receive the main news
The great Florianópolis in the palm of your hand.
Among no group Upon entering you are aware of and in accordance with
terms of use and privacy of WhatsApp.
Source link