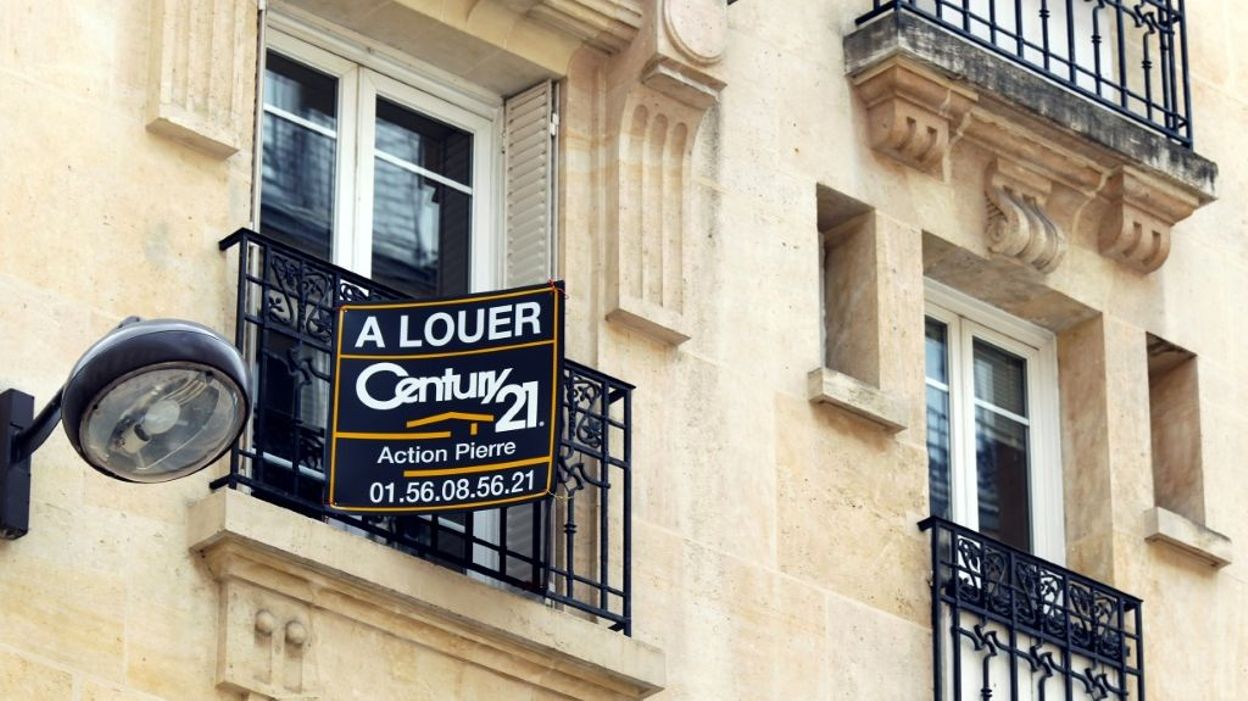 Absent tourists, students in their parents 'homes, executives in the green: under the influence of the coronavirus crisis, furnished rents in Paris are starting to show signs of relenting, which has not been heard in the capital.
In one year, furnished rental prices fell 1.1 percent in Paris at the end of February, and the number of ads tripled by 204.8 percent, according to data from the SeLoger website. Com AFP message.
"When you have in stock 500,000 housing units 20% of stocks (furnished apartments, editor's note) that are in the economic segment and decide to switch, it is not insignificant", explains AFP Jean-Marc Torrollion, president of the National Real Estate Association (Fnaim).
In his view "there are initial rent adjustments made in small apartments", but for now it is too early to quantify them.
In Paris, 500,000 housing units are part of the private rental sector, including 110,000 furnished, and the share of this segment has increased significantly from 14% in 2006 to 22% in 2017, according to Fnaim.
A "unbalanced market"
This growth was due to the emergence of tourist-equipped rents, as well as the choice of many executives to hire a Parisian pied-à-terre to leave their families in the countryside.
From now on, "there is a natural choice between the quality of the goods and some (owners, editor's note) correct some of the excessive effects of a clearly unbalanced market", adds Jean-Marc Torrollion.
According to Arnaud Hacquart, president of this rental management agency, Imodirect rented out almost half of the furnished apartments to directors before the crisis. "Today, if we give a property at the highest rent, we no longer rent it"explain.
---
►►► Read also : In Paris, real estate became inaccessible to the middle class
---
For furnished apartments in Paris, the rent control system provides a reference rent and an increased rent according to the various services (basement, view, terrace, etc.)
In January, Arnaud Hacquart sent a letter to his Parisian owners, warning them of the reversal of the supply and demand curves in Paris and urging them to "significantly reduce the amount of the proposed rent"."A year ago, we had to withdraw the ad after half a day"before the influx of requests,"now, if we don't lower the price, we have no demand". In his opinion,"it's new".
A "fairly safe investment"
Today "tenants have a choice, they take their time, they analyze, they say, "the view of the cemetery is, I don't take it," these are things we haven't heard before", he adds.
Some owners have to agree to a reduction of up to 20% if they do not want to have the property in their hands while loans and debits continue to run.
This applies to this owner of 47m2 in the 17th arrondissement of Paris, rented until October 1700 euros and in January increased to 1400 euros. "It was a pretty safe investment. A few years ago, I didn't imagine I would find myself in this situation in Paris", he explains to AFP on condition of anonymity.
At Book-A-Flat, the supply of furnished apartments has increased by 60% in one year and is "higher than demand, never before"in Paris," explained Stanislas Couteaux, co – founder of the agency, which specializes in renting premium products.
And some owners "who borrowed were attracted to profitability"tourist rents",whether they return to the traditional market or put up for sale"he commented, adding that of the approximately 3,000 properties managed by his agency, about 100 are equipped tourist accommodations that have returned to the long – term market.
In the first two months of the year, rents for furnished apartments he manages fell by 7%, he adds.
The phenomenon of rent erosion, however, does not affect vacant rented properties, as according to experts, tenants feel at home during closing and working remotely, with their furniture and decorations.