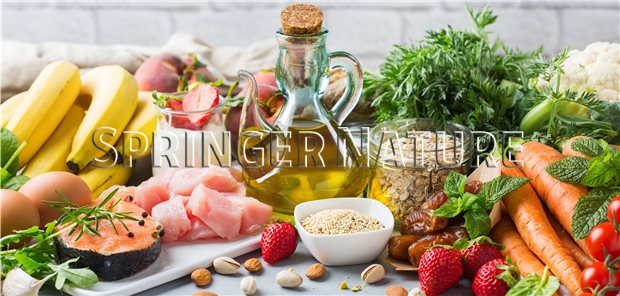 Berlin.

For patients with metabolic syndrome who need to change their diet, it is worth starting a fasting period. This increases the effect of the diet change and lowers blood pressure. This is reported by scientists from the Max Delbrück Center for Molecular Medicine (MDC) and Charité – Universitätsmedizin Berlin (Nature Commun 2021; web March 30).
According to the Association of German Internists (BDI), about one-third of Germans are affected by metabolic syndrome. It is known that more than four property diseases occur simultaneously at this disease: obesity, hypertension, dyslipidemia, and diabetes mellitus. Each is considered a risk factor for serious cardiovascular disease. The goal of therapy is to reduce body weight and normalize the metabolism of fats and carbohydrates and blood pressure. In addition to exercise, a low-calorie and healthy diet is also essential.
The fasting period is effective
Scientists in Berlin have now used an intervention study with 71 patients to investigate the effect of a change in diet on people with metabolic syndrome. All patients had elevated systolic blood pressure and were divided into two groups. Both groups followed the DASH principle ("Dietary Approaches to Stop Hypertension") for three months. These include lots of fruits and vegetables, whole grains, nuts and legumes, and fish and lean white meat. In the intervention group, patients also entered a five-day fast before dieting in which they did not eat solid foods. The researchers also tried to statistically calculate the effect of antihypertensive drugs on lowering blood pressure based on the results of previous studies.
Result: Several participants in the intervention group had reduced systolic blood pressure within three months after the procedure (intervention group: 22 patients, median systolic blood pressure reduction by -8.0 mmHG; control group: ten patients, -0.3 mmHG) . Several patients in the intervention group were able to significantly reduce their intake of antihypertensive drugs (intervention group: 43 percent of patients, control group: 17 percent). BMI and body weight of patients in the intervention group decreased significantly three months after the intervention, but not in the control group. "The transition to healthy food has a positive effect on blood pressure," sums up the first author, Dr. Andras Maifeld summed up the results in an MDC message for publication of the study. "If it's fasting before the diet, that effect even increases."
To investigate how the fasting period affects participants 'microbiome, the researchers also analyzed subjects' stool samples. Result: The composition of the intestinal bacterial ecosystem changes significantly when there is no food. Some strains of bacteria metabolize fibers into anti-inflammatory fatty acids with short chains that benefit the immune system. In this process, especially beneficial bacteria multiply, which is conducive to lowering blood pressure. Some of these changes persist even after re-eating. "In the intervention group, BMI, blood pressure, and the need for antihypertensive drugs remained consistently lower," study author Professor Dominik Müller said in a statement. Usually, your blood pressure rises again immediately if you forget about antihypertensives even once.
Motivation for a lasting healthier diet
What does this mean for patients with metabolic syndrome? If the success of a high-fiber, low-fat diet continues for a long time, it may be due to the fact that there is a lack of intestinal bacteria in the intestinal microbiome that metabolize fiber into protective fatty acids, the authors write. "Affected people often have the feeling that the whole effort is not worth it and they go back to the old patterns," explains the study's author, Dr. Sofia Forslund in a press release. Therefore, it is recommended to combine the diet with fast. "Fasting acts as a catalyst for protective microorganisms in the gut. Health visibly improves very quickly, patients can reduce medication or often completely without pills. "This could encourage them to maintain a healthier lifestyle in the long run. (mmr)
Source link