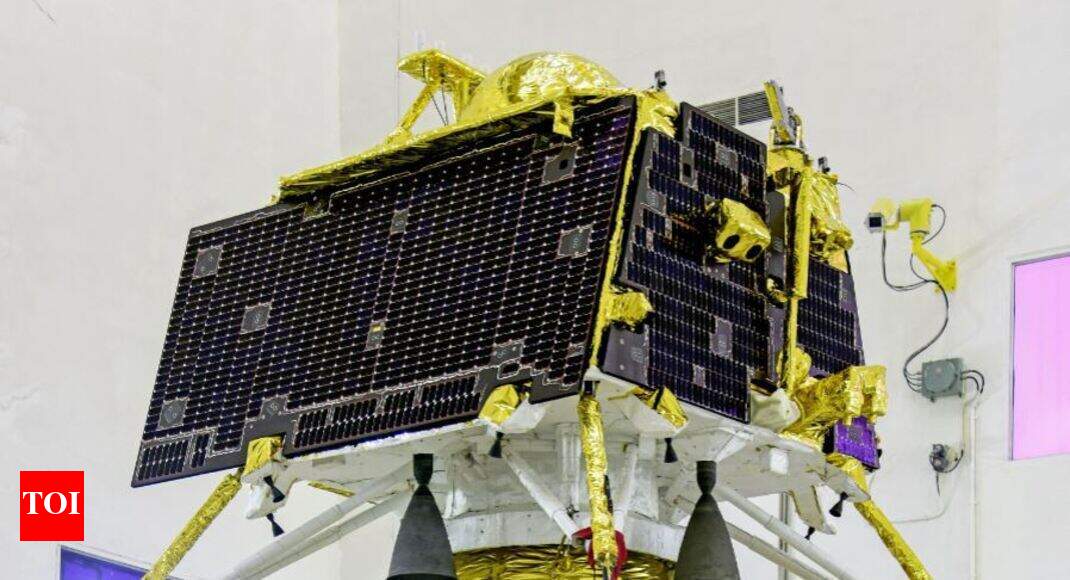 [ad_1]
CHENNAI: A 20-hour countdown to begin the second Indian mission to the Moon – Chandrayaan-2 on the GSLV Mk-III, the strongest state missiles to date, began on Sundays at 6.15. The launch is scheduled at 2.51 pm on Monday from Satish Dhawan Space Center in Sriharikota.
The Minister of the Union dr. Jitendra Singh, whose portfolios include the space department, tweeted: "Countdown begins on a historic day! India is now at the forefront of the nation in the world of outer space. Famous leap for Indian space scientists. Continue with the #ISRO team. "
Countdown starts on a historic day! India now stands as a front line in the universe of space. Glorious … https://t.co/pKsLOkvnVv

& mdash; Dr Jitendra Singh (@DrJitendraSingh) 1563067812000
The Indian Space Research Organization (Isro) wants Chandrayaan-2 to land on the Moon for the first time.
The spacecraft will carry an orbiter, a shipwreck named Vikram, who will softly land in the unexplored southern half of the Moon, and a rover named Pragyan, which will move along the lunar surface for 14 days of earth.
On a 3.8-tonne spacecraft, a total of 14 loads will be carried on board the orbiter, rails and rover. The mission is to search for more signs of the existence of aquatic molecules and the evolution of the Earth and the Moon.
After the launch on Monday, Chandrayaan-2 will need 54 days to travel and land on the Moon. If the spacecraft will be a soft lander, India will be the fourth country to do so.
[ad_2]
Source link