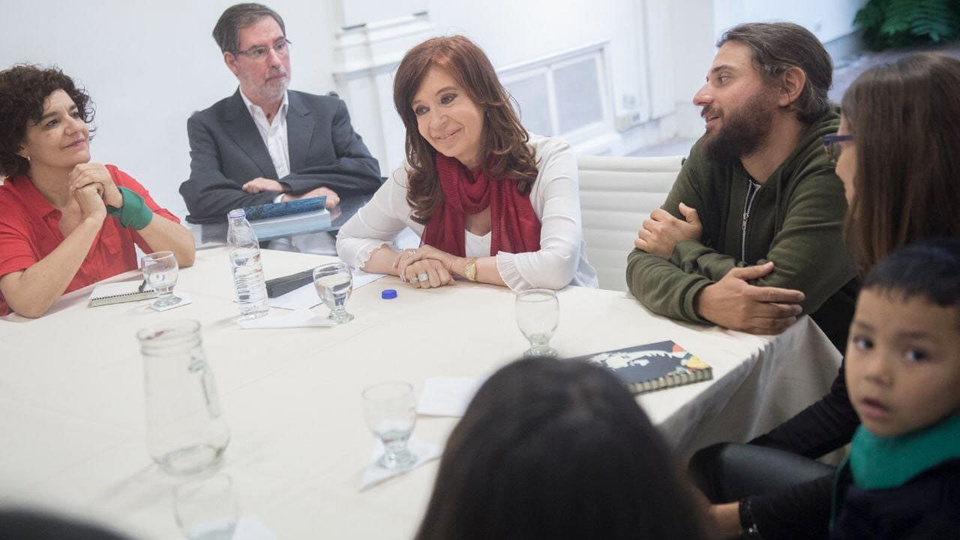 [ad_1]

Juan Grabois reiterated his support for the candidacy of Cristina Fernández de Kirchner. He ratified this after a meeting he had with the national senator at the headquarters of the Patria Institute. It will be reunited tomorrow at the opening ceremony of the Nueva Mayoría group in the Frente Patria Grande, which will be held at the Ferro Carril Oeste Club.
"A very good meeting between the leaders of Frente Patria Grande and our presidential candidate CFK, many coincidences, some shades and clear goals: the defeat of neo-liberalism in 2019 that builds the largest unit," Grabois wrote in his Twitter account after meeting with the former president.
The meeting, which took place at the premises of the CFK at the Patria Institute, was used to discuss common electoral interventions in the general elections of 2019. In addition to Grabois, the lawyers of Elizabeth Gómez Alcorta, Jorge Rivas, Gabriela Carpinetti and militant feminist Ofelia Fernández, among others
The activity, which will be held from 18th in Ferro, will be next to Grabois, economist Itai Hagman and deputy Parasur Cecilia Merchan, who will present themselves as heads of "a project that really differs from the one that governs the country today."
"The year (Mauricio) Macrie was an economic failure, from where you look, but this does not guarantee his defeat at the election." We are striving to lead our way to other issues, such as immigration and security forces, in order to create a bolsonarization and win by hostile speech, "Hagman said.
[ad_2]

Source link