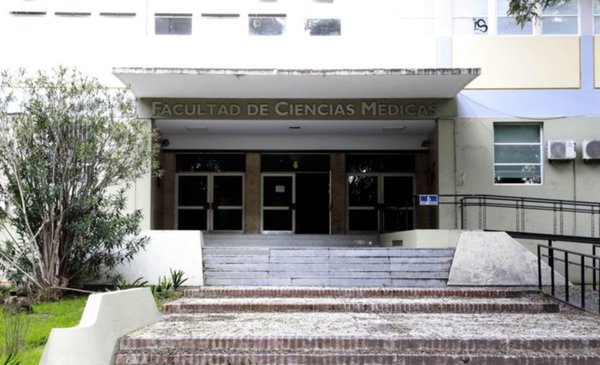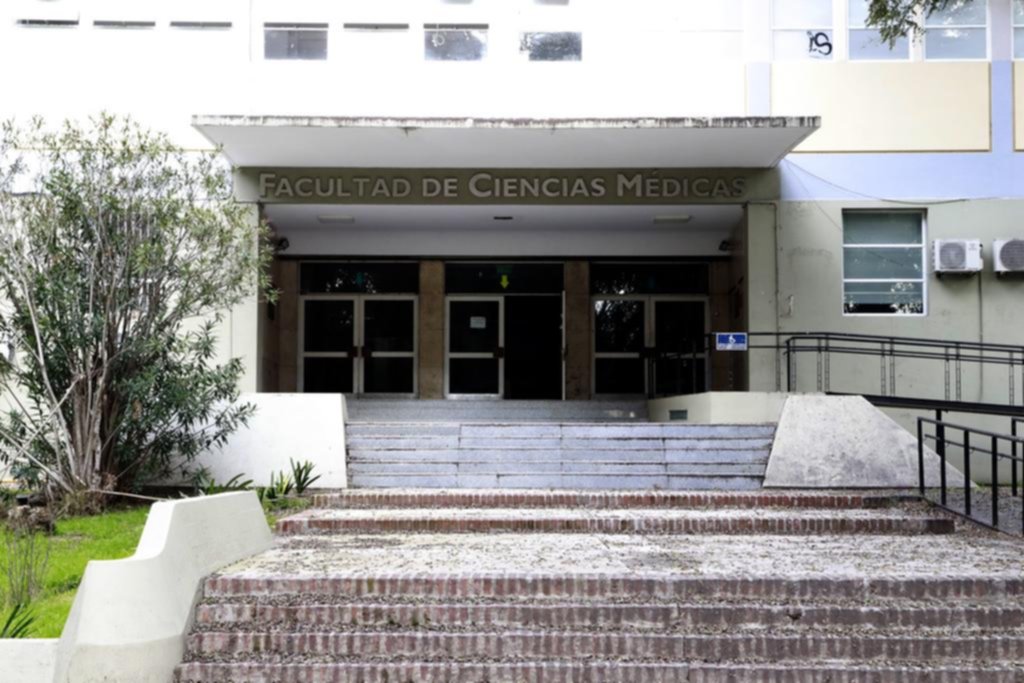 A school year and a half without clinical practices as a result of a coronavirus pandemic means a shortage of training for advanced medical students that is difficult to overcome. This is how the 5th year group understands this, which communicated this to the authorities of the Forest academic unit. However, students fear that the lack of attendance, in this case in hospitals, will continue, leading many of them to graduate without ever having contact with patients. "We have no response," they stressed for this newspaper.
It was signed by 433 students, and the letter was sent to Dean Juan Ángel Basuald Farjat a few days ago. In it, a university official is reminded that "after a year and four months of a pandemic caused by SARS-Cov-2, advanced students of various careers at the Faculty of Medicine of the National University of La Plata continue without receiving answers to clinical course courses" .
The fourth- and fifth-year students demanded in a footnote "the implementation of an urgent protocol for returning to hospital courses based on the fact that the vast majority of the student body is in the process of being vaccinated against COVID."
There are five careers in Avenue 60 and 120: medicine, graduate nurse, first-rate nutrition, first-degree and technical cardiac practice. Graduation requires the patient's experience for all sciences. As with other university proposals, so far in the pandemic, with a few exceptions in recent months, everything has taken place in a virtual modality.
Student center
The request of the students of the last years of medicine was initiated by the representatives of the students at the meeting of the council last March, as pointed out by the Student Center of the faculty. "Two protocols were presented," explained María Agustina Perrotta, vice-president of the region. One for personal activities and one for compulsory internships. The latter has been approved and is actually being implemented, and with regard to the second protocol, the authorities have informed us that there is no time to implement it. We now need the vote and approval of August to be able to continue with these courses; moreover, teachers agree to return to practice ".
On the other hand, the young people who signed the note stand out for allowing them to return to internships in other university settings (they cited the example of the Faculty of Dentistry). "Other universities in the country are planning to return for this second semester of the year, even the UBA already has personal classes in hospitals," they stated.
They fear that the lack of presence will prolong and they will not have contact with patients
According to what the students estimated, "certainly three student promotions will be received by healthcare professionals without having contact with patients, as they know how important this is in practice.
They also acknowledged that the "context is difficult", while stressing the fact that "as advanced students, we demand this because our future will depend on it."
According to one of the students who signed the note, "they are already accepting students without tutorials."
EL DIA consulted with the faculty regarding the student complaint and the response was that "we are in the winter break."
Source link