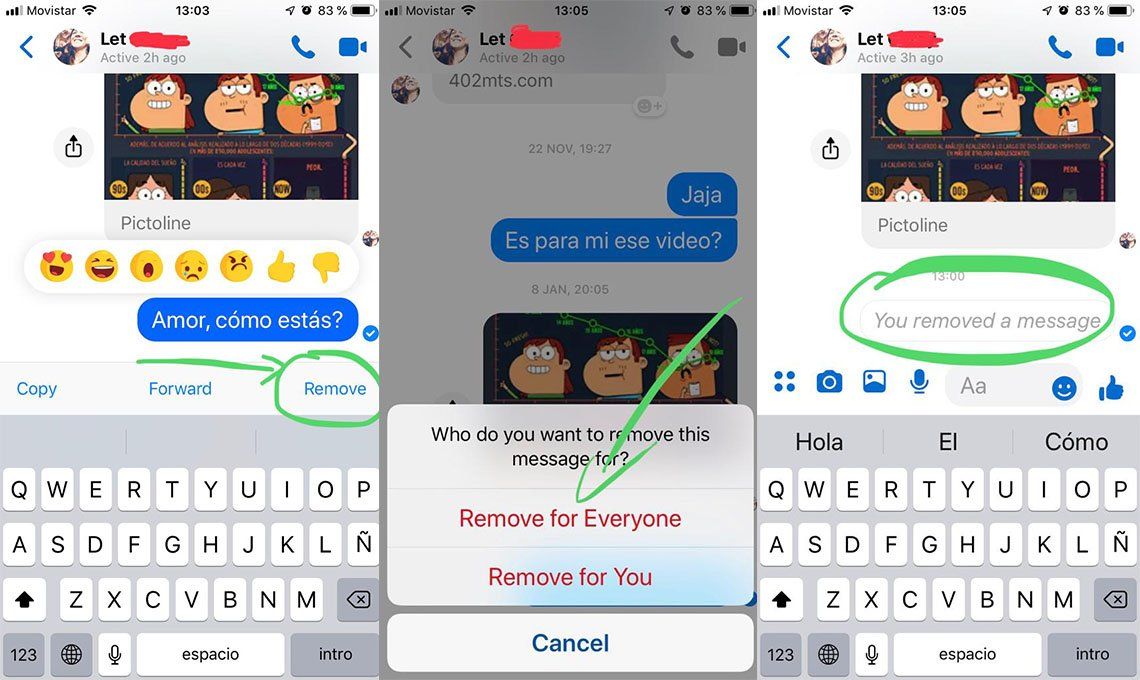 Messenger users will have a window of 10 minutes after sending the message to delete it, leaving a note in their place that will show to all participants in the conversation that the publication has been deleted according to the main online social network.
"You are not the only one! Start now, starting with a feature where you can easily remove the message from Messenger," continued the company announcement.
At the beginning of last year, it was revealed that Facebook co-founder and CEO Mark Zuckerberg apparently could remove sent messages, which increased the pressure that this feature is available to everyone.
This new feature will allow users to touch the message displayed in the Messenger conversation and select the "Remove for Everyone" option that will only be available 10 minutes after the message is sent.
The message removal feature can be used on mobile devices with the latest versions of Apple or Android.
How to delete messages sent in Facebook Messenger
1 – Press the message you want to delete until the menu appears;
2- Select "Delete";
3. A pop-up window opens with two options: "Delete For All" or "Delete Only For Me". Select the first option;
4 – The second popup will require a confirmation message to delete the message. Select "Delete";
5 – Ready, message deleted! "You've deleted the message," instead of the message you deleted, you will speak the conversation screen.
ADDITIONAL:
WhatsApp: how to change the font in messages
WhatsApp: tricks for privacy protection and shared information management