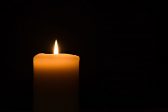 Eskom has announced the return of its unpopular electricity falls, with a rotational load starting at 2 pm today.
After a strenuous energy sense this is "due to lack of capacity". In Eskom, they also say they have to "supplement and preserve extraordinary water and diesel resources in order to limit the possibility of reducing the load or the size of these in the next week," a paratrooper statement said.
In other words, Eskom says that it will now be relieved to avoid subsequent unloading.
The gadget calls on residents and businesses to save electricity and turn off geysers, as well as "all non-essential lighting and electrical appliances that help reduce demand".
Full schedules are available here.
In Eskom, a 2nd degree rotational load is performed @eNCA@ewnupdates @SABCNewsOnline @IOL @ Radio702 @JacaNews @CityPowerJhb @City_Ekurhuleni @CityofJoburgZA @CityofCT pic.twitter.com/xPxcBudvaL

– Eskom Hld SOC Ltd (@Eskom_SA) February 10, 2019
(Prepared by Daniel Friedman)
If you want more news, download Citizen for iOS in Android.